Browsing all articles in Awards
Powered by iSpeech

We pitched our latest app Talkz at the TC Disrupt Pitchoff and Won Audience Choice.

Read more on TechCrunch





http://www.ispeech.org
iSpeech's DriveSafe.ly Facebook fan page was nominated as one of the finalists for the 2011 SAMMY awards! We are very happy that our efforts of building a community and loyal fan base are being acknowledged and rewarded with this nomination. For more information see: http://www.dm2pro.com/articles/20110830_11
http://www.ispeech.org
iSpeech was named one of the four star performers of 2011 by SpeechTechMag.com See this for the full article and the other star performers.
iSpeech
On May 19, iSpeech attended the iEvening New Jersey conference at NJIT, attended by over 160 startup founders, numerous investors and Newark mayor Cory Booker. Five of the startups, including iSpeech, were pre-selected to present to a panel of 4 investors as part of the competition. CEO Heath Ahrens did the pitch and the panel selected iSpeech as the winner! The prize is an invitation to the Private Equity Forum in New York, sometime in June. iSpeech was chosen for its high-quality speech technology and innovative business model utilizing a proprietary ad platform. For additional information, please visit this article.
Text to Speech Voices
Both DriveSafe.ly and Caller ID Reader, mobile applications using iSpeech text to speech technology, have been selected for the new book "Brilliant BlackBerry Apps For Dummies." This is quite the honor, as the author considered hundreds of BlackBerry apps to determine the top few for inclusion and recommendation. In addition, both apps were chosen as some of the best apps in the Communication and Email categories. The latest in the series of "For Dummies" books aims to take the work out of selecting which applications are best to enhance productivity and enjoyment of the BlackBerry platform. More information on the book can be found here: www.dummies.com/buy/9780470903025
http://www.ispeech.org
PCMag.com nominated iSpeech Translator as one of the Ten Best Apps for your PlayBook. As Jeffrey L. Wilson writes on PCMag.com:
If you fancy learning important phrases from another language, but don't want to shell out the big bucks for Rosetta Stone, the free iSpeech Translator is just what you need. After selecting your native tongue and the target language, you key in—or speak—a phrase. iSpeech then processes the information and spits out a translation, not only with speed, but also with accuracy. Chinese, Dutch, English, Japanese, Italian, French, Finnish, Russian, and Spanish are just a few of the included languages.
Source: PCMag.com
http://www.ispeech.org/text.to.speech
Once again, DriveSafe.ly has been recognized by it's customers and fans in the About.com Readers' Choice Awards. The category of Office or Productivity app was narrowed down to 5 apps, but DriveSafe.ly was determined the "clear winner." The award emphasizes how the application can be utilized in a corporate environment, by allowing employees to comply with new company policies and legal regulations aimed at safe driving. This win comes on the heels of the Mashable Best Mobile App 2010 award and the CES Mobile App Showdown earlier this year. http://mobileoffice.about.com/od/mobilecomputingbasics/ss/readers-choice-best-mobile-products-2011_11.htm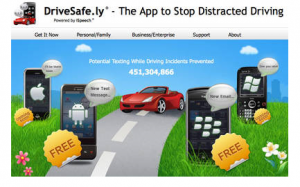 http://www.ispeech.org/text.to.speech
At the Mashable awards gala on Thursday, January 6 in Las Vegas, DriveSafe.ly was announced as the winner of the Best Mobile App award for 2010. After 2 months of nominations - and 2 weeks of voting on finalists - DriveSafe.ly came out as the readers' choice for Best Mobile App. iSpeech CEO Heath Ahrens was brought on stage to accept the award on behalf of the entire DriveSafe.ly team. We would like to thanks our fans for voting for DriveSafe.ly, and helping us take home this prestigious prize. http://mashable.com/2011/01/13/best-mobile-app-winner/
http://www.ispeech.org/text.to.speech
After 2 weeks of voting on TheBerryFix.com, DriveSafe.ly has taken the number one spot as the Reader's Choice for Best BlackBerry App of 2010. With over 28% of the vote, DriveSafe.ly was the clear winner over the second place finisher, which received just over 20% of votes. Thanks to all our fans who voted for us in the contest - you helped us win! http://www.theberryfix.com/theberryfix-com-2010-readers-choice-app-award-winner-announced?utm_source=phandroid&utm_medium=site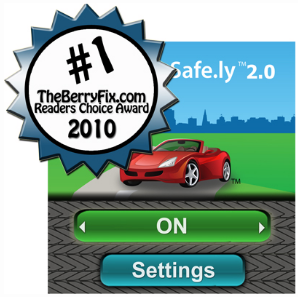 Categories
Recent Posts
Recent Comments
Tags
Archives